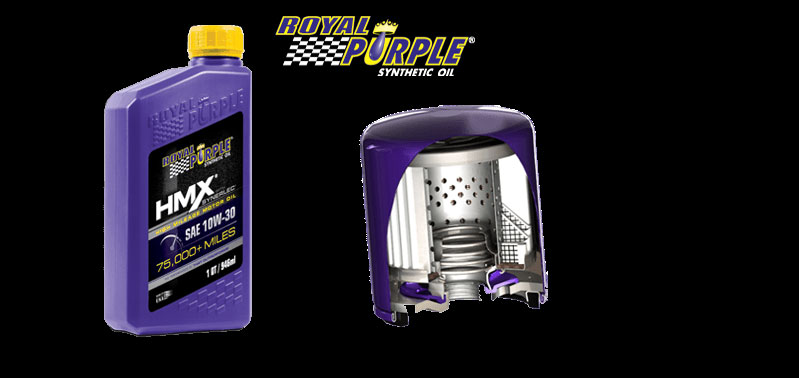 Note: I now recommend and use AMSOIL!
My first oil change after my K5 Blazer Limited-Slip Rear-End Noise when Decelerating issue, I switched to using Royal Purple Oil and Oil Filters. I use them now in my wife's car as well. I use the HMX High Mileage flavor. To get the most out of this awesome oil, you need to use Royal Purple Oil Filters as well (update 2/1/2019 – they no longer list Royal Purple Oil filters on their website, and the last time I ordered oil and filters I had to get K&N Oil Filters which are also really good). It seems to be good to 8K to 9K between changes IF and only IF you use their filters: I found several posts stating this, and I can say the oil looks and works great at that interval.
The problem with the HMX (High Mileage) flavor is no local stores seem stock it in the 5 quart packaging. I order it from Summit Racing, if you order over $100 they have free shipping. Their prices on it are better than Amazon, etc.
So, even though it's expensive oil, in the long run it save $.
Fred